Famed New Zealand actor and Jurassic Park star Sam Neill has labeled the New Zealand government "shameful" over its refusal to raise the New Zealand refugee quota of 750.
The celebrated New Zealander, who has been the owner of a Central Otago family wine estate for the last twenty-two years, shared his disgust with his near 80,000 strong Twitter following, stating New Zealand should double the quota "at the very least".
Mr. Neill attached an opinion piece from Radio New Zealand criticizing the fact the government has claimed it can't take in more refugees, despite the quota remaining unchanged for nearly thirty years.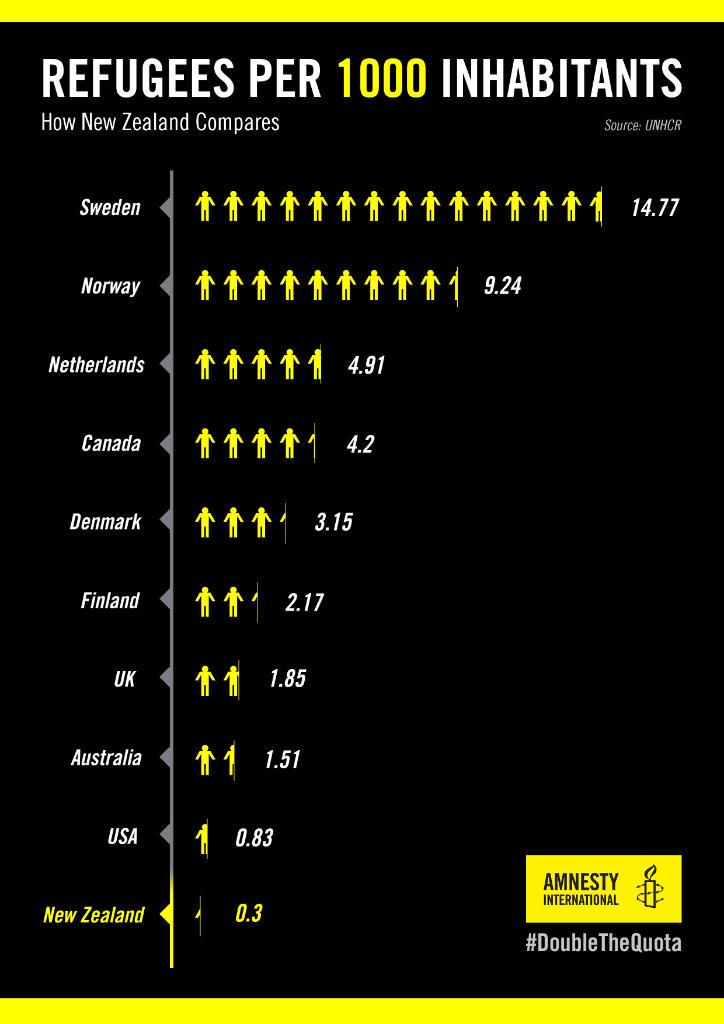 Information shared by Sam Neill on his Twitter. (Originally from Amnesty International).
The refugee crisis in Europe has escalated in past weeks as the number escaping from war-torn Syria surpasses 50 million. New Zealand is strongly being urged by international bodies to accept more refugees. Germany has granted amnesty for 800,000 and is lobbying other European nations to help.
New Zealand and the United Kingdom have been among the countries to remain stubborn. British Prime Minister David Cameron said on Wednesday that the best way to help refugees was to defeat terror group ISIS whilst John Key has given little detail as to why he's opposed, other than that increasing the quota, which various countries are doing, is "easier said than done".
Sam Neill didn't only have criticisms for the government over its radical refugee policy, he also hammered the final four flag designs. This week the final four shortlist was unveiled from the long list of 40 designs. The four designs, which will appear on voting ballots later this year in the first of a two-part referendum, have fallen victim to the harsh creativity of social media. The only non-fern design has felt the brunt, with the koru flag being labeled "hypno flag" and "monkey butt". You be the judge:
Sam Neill had this to say:
– Insiders Feed.